Transylvanica High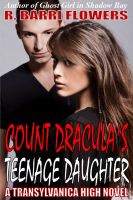 Count Dracula's Teenage Daughter (Transylvanica High Series)
Kula Lockhart, 16, attends Transylvanica High--one of several pilot schools across the country where human and vampire students peacefully coexist. Kula is shocked to find out that she is the half human daughter of Count Dracula. Now someone in town is killing vampires and Kula may be on the hit list. She also has a hot human boyfriend named Eriq. Will he accept her for who she really is?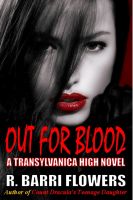 Out For Blood (Transylvanica High Series)
From mystery writer R. Barri Flowers, bestselling author of young adult vampire novel, Count Dracula's Teenage Daughter, comes the powerful sequel, Out For Blood. Kula Lockhart, age 16, faces new challenges and threats while attending the human and vampire integrated school Transylvania High, as she adjusts to being the half vamp daughter of Count Dracula.