Sword of the Gods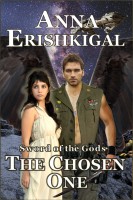 Sword of the Gods: The Chosen One
A tiny Mesopotamian village becomes ground-zero for this fantasy fiction retelling of mankind's most epic story about the battle between good and evil … the clash of empires and ideologies … and the greatest superhero to ever walk the Earth. The Archangel Mikhail.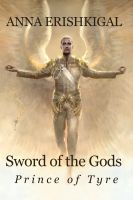 Sword of the Gods: Prince of Tyre
Mikhail has a new mission: train the warriors to fight back against the mysterious kidnappings. But the journey from soldier to general is never easy. The Emperor and Shay'tan are so busy outwitting one another that neither notices a much more ancient Evil outmaneuvers them. A tragic death forces the Alliance to choose which leader they will follow in an epic showdown. The Emperor … or Lucifer?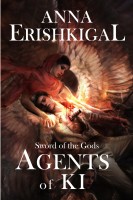 Sword of the Gods: Agents of Ki
As darkness rends the heavens, a tiny Mesopotamian village finds itself the epicenter of an intergalactic war between good and evil. But all is not lost. An ancient goddess has recruited two 'Watchmen' to turn darkness back into the light; mortal creatures who do not realize they are pawns. The saga of the greatest superhero to ever walk the Earth continues in Agents of Ki…