Visions of Magic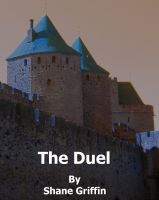 The Duel
When Farrel tracks down the notorious master wizard, Beskar Aarl, who has stolen the book of the Makers and is attempting to cast the spell of dominion, he finds himself with few choices. He is a young and talented wizard in his own right, but the last thing he wants is to be in a duel. Unfortunately Beskar Aarl has other plans for Farrel, but will Farrel survive?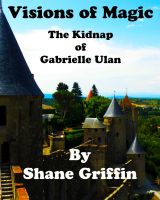 Visions of Magic - The Kidnap of Gabrielle Ulan
Before Farrel Tarse defeated Beskar Aarl in "The Duel" he was once an apprentice to the Master Wizard Varn Maun. Farrel is secretly in love with Lord Ulan's daughter so when she is kidnapped by goblin raiders he sets out to rescue her. Follow Farrel on his next adventure and at the same time learn more about the world of Umijia in this next story in the Visions of Magic series.