The Gemstone Chronicles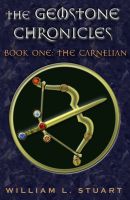 The Gemstone Chronicles Book One: The Carnelian
When Aidan and Maggie find a fairy cross while rock-hunting with their grandfather, it's just an oddity. But when they discover there is an elf imprisoned in the stone and set him free, they and their grandparents, Nana and Beebop, are attacked by some Dark Elves and have to flee to the magical world of Celahir where they join the quest to recover the gemstones stolen from the Elven Bow.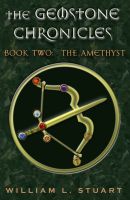 The Gemstone Chronicles Book Two: The Amethyst
In Celahir, the magical land where the Light Elves and the Dark Elves live, the four gemstones of the Elven Bow have been stolen by the Dark Elves. Without those gemstones, the barrier between the human world and Celahir is deteriorating and the balance between good and evil in both worlds is tipping toward evil. The first of the gemstones, the Carnelian, was recovered by Aidan, Maggie, Nana, and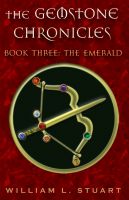 The Gemstone Chronicles Book Three: The Emerald
The Carnelian and the Amethyst, two of the four gemstones stolen from the Elven Bow have been recovered. Now, Aidan and Maggie face their most difficult challenge. After the witch, Maeva, turns their friends and family into stone statues, the siblings must use all of their wits and courage to defeat the witch and find the missing Emerald - if they can overcome a cockatrice!