The Sunset Vampires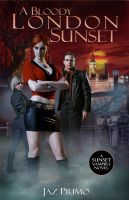 A Bloody London Sunset (Sunset Vampire Series, Book 2)
In the exciting second novel in the Sunset Vampire Series, dark memories resurface in Caleb with a vengeance. A vital trust is betrayed, bonds of friendship are strained, relationships may end, and a tenuous neutrality among the world's vampire population is threatened. With stakes so high, some will not survive A Bloody London Sunset!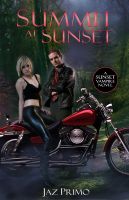 Summit at Sunset (Sunset Vampire Series, Book 3)
Powerful vampire Katrina Rawlings and her human mate, Caleb Taylor, are once more drawn into dangerous circumstances. In Summit at Sunset, unlikely alliances will be sought, eternal bonds of friendship will be tested, unrequited love will be unleashed, blood will be shed, and one pivotal person's fate will collide with destiny. The Sunset Vampire saga continues!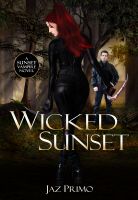 Wicked Sunset (Sunset Vampire Series, Book 4)
Security, more than ever, is an illusion. The world's vampires are on a terrifying course of destruction, putting everyone in mortal danger. Katrina has a confrontation with dire consequences. Caleb's relationship with Katrina, something he could always believe in, may be changed forever. But if Caleb can finally come into his own, he may be able to claim a legacy he never dared imagine.