The Grimoire Saga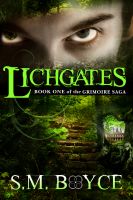 Lichgates (Grimoire Saga #1)
Kara Magari is about to discover a beautiful world full of terrifying things—Ourea. The final page will leave you breathless.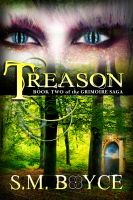 Treason (Grimoire Saga #2)
To survive their war-torn world, both Kara Magari and Braeden Drakonin must become the evil each has grown to hate.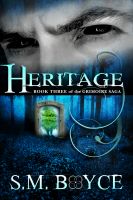 Heritage (Grimoire Saga #3)
Kara Magari isn't normal, even by Ourea's standards—and in a world of shape-shifters and soul stealers, that's saying something. To the royalty, she's a loose cannon. To the masses, she's a failure. But Kara's arrival in Ourea started a war, and she's going to end it.