the Claire Quartet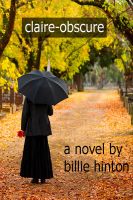 Claire-obscure
In a raw, edgy journey from trauma to restoration, Claire examines her deepest fears: grief for her distant mother and gay father, the awakening of her conflicted sexuality, and the darkness that pulls her to the intrigue and danger of two very different – and dangerous - men.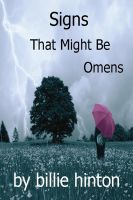 Signs That Might Be Omens
Bingham Wade lives in near isolation, bound by regret to the past, still in love with a woman he lost twenty years ago. Claire Caviness is unhappily married. When she attends a funeral in her home town, things begin to happen: she inherits money, leaves her husband, and reconnects with things she loved and lost: horses, her father, and Bingham.