The Rise of Cithria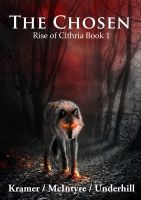 The Chosen - Rise of Cithria Part 1
Three kingdoms at war. Three stories of hope, sorrow, and sacrifice. Three groups of heroes, whose personal quests lead them to discover that a fourth kingdom, long forgotten, lies dormant. But no more. Unless these heroes, bitter enemies of each other, can put aside their enmity, then Cithria will rise again, and everyone else will fall into the abyss. Part 1 of Rise of Cithria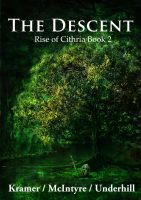 The Descent - Rise of Cithria Part 2
The fragile truce between the three kingdoms is no more. The armies of Andua, Bergmark, and Caldera wage war against each other on blood-strewn battlefields, but it's the mysteries below that summon our heroes ever deeper into the unknown.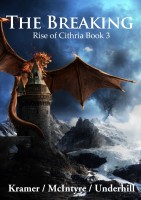 The Breaking - Rise of Cithria Part 3
After surviving daunting personal journeys, the ragged, outcast soldiers of warring kingdoms finally confronted each other, only to learn that a new enemy comes for them. An enemy who draws no line between Andua, Bergmark, and Caldera. Will their combined forces prove strong enough to repel the imminent invasion? Or will they succumb to the decades of civil war that brought them here?