Garden Friends Club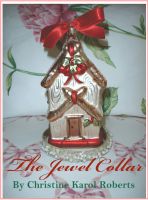 The Jewel Collar
The Jewel Collar is the story of a Maltese dog, Aristotle, who moves from the beach house to a new home so his Mommy,an attorney,can be closer to the Courthouse and train station. It's Christmas & Ari is very sad. He misses his garden friends. Ari decides to share the jewels on his Jewel Collar with birds and animals in the Floral Park garden.The lesson is that a child can make friends by sharing.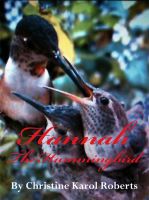 Hannah the Hummingbird
Hannah the Hummingbird is a children's picture book about Hannah,a member of the Garden Friends Club and her two babies, Hayley and Harry. Hannah builds her nest in Ari's garden, surrounded by the birds and animals, all members of the Garden Friends Club. It is a charming story detailing the adventures of Hannah and her baby hummingbirds from hatch to first flight. Ages 4-8. 74 color pictures.