Partners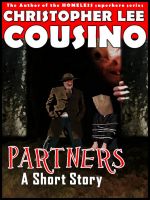 Partners
Detroit Homicide Detective Herbert Vale has a secret... Herbert Vale has been a homicide cop for a long time, and he has seen a lot. But what he has seen the most is bad people get away with bad things. But now he has a new partner, one that is helping Herbert bring those bad people to justice. In an unspeakable, horrifying,and quite messy way.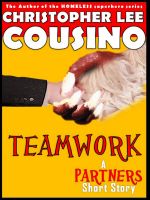 Teamwork
In the second installment in the Partners Short Story Series, Herbert Vale attempts to learn more about his secret partner. After bringing the monster another human meal, Herbert meets up with his mortal partner at a cabin in the woods as they investigate a pedophile's funhouse. What they find there turns Herbert's world upside down, and the old detective may never be the same again.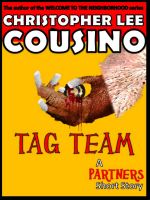 Tag Team
Herbert Vale is on the hunt. After receiving a tip from a fellow detective about a cold case, the suspended Detroit cop begins stalking his prey. His plan is simple. Abduct the man that long ago took his child, deliver him to Herbert's secret partner for a late night snack, and finally get revenge for his little girl. But is everything what it seems? Or is he about to make a huge mistake?