Carpe Mortis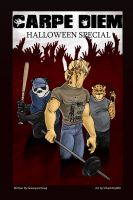 Carpe Diem Halloween Special
The cast of the webcomic Carpe Diem find themselves trapped in a zombies apocalypse! Who will live? Who will die? Can any of them escape?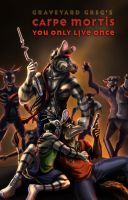 Carpe Mortis: You Only Live Once
Under mysterious circumstances, the dead have begun to rise from their graves. The only choice is to fight for what you can keep, for your family and your friends. If you can save them before the nightmare claims them that is.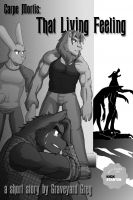 That Living Feeling
A short story set in the CARPE MORTIS universe! Three friends find themselves trapped in the city during a sudden zombie outbreak. Can they escape?