Histories of Purga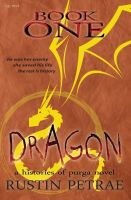 Book One: Dragon (A Histories of Purga Novel)
I read Dragon and liked it - Piers Anthony, aothor of the bestselling Xanth novels. Rone Varlamagne, Prince of the Kingdom of Roanoke, finds himself seriously injured and near death at the foot of enemy lands. His survival depends on an unlikely ally, Keiara, daughter of the Terraqouis chieftain. Instead of killing him, she decides to save his life.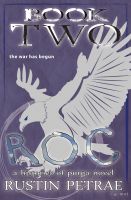 Book Two: Roc (A Histories of Purga Novel)
Purga is devolving into chaos as Wilhelm Coran gains more and more control. The more people he corrupts, the more powerful he becomes. The only chance at stopping him rests with an unlikely pair, Rone (a Rook Prince) and Keiara (the daughter of the Terra Chieftain). But he soon realizes that finding her is the least of their problems.