Lunangelique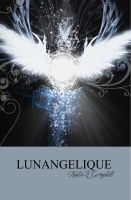 Lunangelique
For Alexis and Alex life has been great. They have loving parents, great friends and live a life every teenager dreams. However, they are adopted and when a stunning guy moves across the street. One with a secret past and seems to know things about Alexis, one who does mysterious things, one who pushes her to discover her extraordinary birth family and the truth between mythology and religion.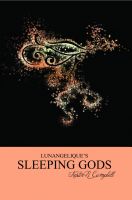 Sleeping Gods
Alexis must pick pull herself together because she has a mission: To awaken the sleeping gods. When she is at the point of giving up her friend becomes her savior. Patryck helps put Alexis back together again and in return Alexis sees him as something more than a friend… She must make her way to Mount Latmos, to awaken the gods. But obstacles stand in her way, one of them being, Cole.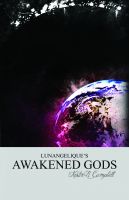 Awakened Gods
Lexi has fulfilled her destiny and now the gods have awakened, but is that a good thing? Now, Lexi lives in a world that is on a global collapse. The gods are angry that they have been forsaken and are seeking revenge on humanity. Choices are being forced on her. Choices that puts a strain on her relationship with Cole. Will she lose him forever?