Vince Roberts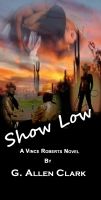 Show Low - A Vince Roberts novel
When the 38 year old widow, heir to 350 acres of pristine Arizona ranch land, sets out to find a ranch hand to help her, she hires the young athletic 6'1", 185# hitchhiker. As the work progresses, more then Arizona heat boils the blood and even after-hour swims at the pond do little to cool off the desires that he awakens within her.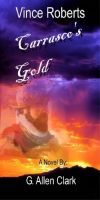 Carrasco's Gold
Read the book that is liable to launch a treasure hunt. Vince Roberts, a 21st century Colorado bound hitchhiker becomes embroiled in the history of a 17th century treasure,18th century Gold Doubloons and the 19th century Civil War treasure that starts his journey to hell. This historical fiction asks questions of previous assumptions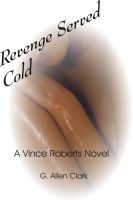 Revenge Served Cold
It is said, that right after love, revenge can be the most powerful motivator for man. After the death of Vince Roberts friends and the near death and rescue of Vince himself, the obsession for the newly minted Roberts investigation organization is the capture of its number one quarry Kinsey. However, revenge often serves two masters.