The Birthright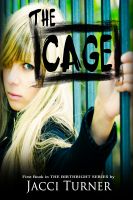 The Cage
Four students:thrown together in a high school summer class. Tyrell tells of a dream he's been having, a girl needs help. Sam realizes she's getting the same information, from her own sketches! Where is the information coming from? What is the Blue Group to do about it? Join Ty, Tiff, Sammy and Lando as they navigate the complicated world of high school friendship and romance!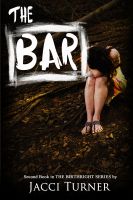 The Bar
With Dawna's court date against the sex traffickers approaching, her younger sister, Emily, has a chip on her shoulder as high as Mt. Rose. When Dawna moved to Reno, she left Emily all alone to face the gossip of their small hometown. Suddenly Emily is thrust into a bigger problem when she finds Loyalton's most popular cheerleader on the floor of the school bathroom semi-conscious.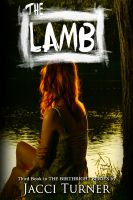 The Lamb
Tyrell and Tiffany are back in the last book of The Birthright Series. Ty and Tiff want to be together, but their relationship seems doomed from the start. Now Ty is having disturbing dreams again, and Tiff's new friend, Lorna, just might be crazy. Join Ty, Tiff, and their friends as they try to untangle this strange web of clues before it's too late for … The Lamb.