The Chronicles of the Cumberland Guard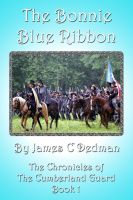 The Bonnie Blue Ribbon: Chronicles of the Cumberland Guard Book 1
"I will tell you a truth . . .I do not think the war will ever end." The Cumberland Guard was a state militia, filled with veterans of the war with Mexico. When the opportunity for real combat arose, they were swift to answer, but no one could have foretold the consequences. Experience the first days of our nation's greatest conflict through the eyes of Daphne Harrison and others in the Guard.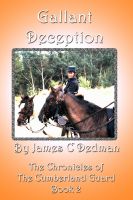 Gallant Deception: Chronicles of the Cumberland Guard Book 2
There are those who would serve their country, but the country doesn't want them. In this second book of the Cumberland Guard, follow the lesser told side of the Civil War-- its less than honest warriors. After the split of the Guard, the Eastern branch begins to gather some highly unusual recruits in Ameritus Hayes, "Lucky Lane" Hickok, and . . . another Billie Crum? Just what is going on here?