Animals Have Skills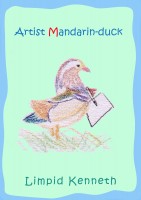 Artist Mandarin-duck
Mandarin-duck was catched by Eagle, who wanted to eat him. Mandarin-duck told Eagle that he can draw, tried to seize the last chance to live. But the poor drawing made Eagle angry... 35 vivid, color-pencils pictures expand an animal story about how a mandarin-duck became an artist. Follow along in the story as Mandarin-duck can also learn to draw animal with easy step by step.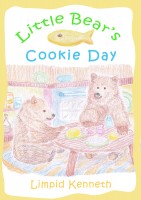 Little Bear's Cookie Day
Little Bear was a young bear that knew nothing about cooking. One day he read a story book about fish cookie and began to love it. With Mother Bear's help, Little Bear tried to make fish cookies. A lovely illustrated book for family time. 20 warm, color-pencils pictures make children easily understand how to make simple cookies step by step.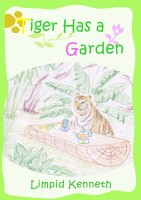 Tiger Has a Garden
Tiger Burton has a beautiful garden, but he has no friends. One day a white tiger Caroline entered his place by accident. Burton gave her herbal tea and wanted to make friends with her. But It seemed that Caroline was a cold beauty. A children picture story book with more than 23 color-pencil pictures. The poetic language makes it fun to read aloud for kids.