Savannah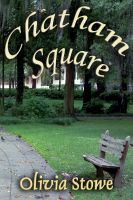 Chatham Square (Inspirational / Family and Relationships)
It is seemingly a coincidence that master doll maker Ginny Standler inherits a co-op apartment fronting on the Chatham Square of Savannah, Georgia, from her Aunt Marie while simultaneously being offered an interim teaching position at Savannah's College of Art and Design. Both circumstances enable and propel her to escape the Fan district of Richmond, Virginia, and its constant reminders . . .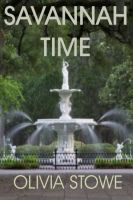 Savannah Time (Inspirational / Family and Relationships)
Savannah Time is a story of human caring, loyalty, inevitable change, bittersweet heartbreak, and hope, set in the lovely garden that is historic Savannah. In this follow-on to Chatham Square, the eclectic collection of residents of one of Savannah's original residential squares have moved along in the almost-glacial "Savannah time" pace of this southern city, although, for some, . . .