The Master Sergeant Harper mysteries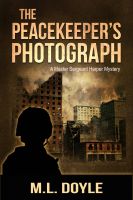 The Peacekeeper's Photograph
Turns out, there are some things worse than death. Master Sergeant Lauren Harper learns that lesson when she tries to exonerate herself, only to wind up putting her life and the lives of others on the line. The NATO mission in Bosnia is supposed to be about keeping the peace. For Harper, it turns into a fight for her own freedom.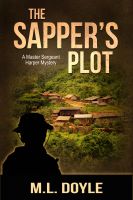 The Sapper's Plot
Master Sergeant Lauren Harper is beginning to think danger will find her wherever she goes, even the deepest jungles of Honduras. At times, she feels as if her slightest movement will send her tumbling over a cliff and heights are about the only thing Harper is afraid of.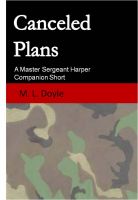 Canceled Plans
A companion short to the Master Sergeant Harper Mysteries. This short story is best read after The Peacekeeper's Photograph and before the second book in the series, The Sapper's Plot. **Spoiler Alert** If you haven't read The Peacekeeper's Photograph, this short will reveal some plot points you may not want to know yet.