Dragon Rite Fantasy Action Adventure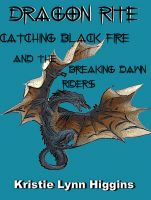 Dragon Rite #1 Catching Black Fire And The Breaking Dawn Riders (fantasy adventure)
Short story also published in Dragon Collection #1- Candidates assembled to participate in the Dragon Rite, a ceremony to bond with a dragon hatchling. For the candidates to complete the first part of the Dragon Rite, their dragon must attain Breaking Dawn, a hatchling's first flight. Cara born into slavery, has a chance to break free of her harsh life. Will she become a dragonrider or...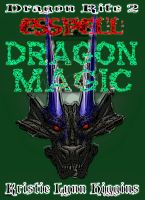 Dragon Rite #2 Esspell, Dragon Magic (fantasy action adventure)
Type: short story This story was also published in Dragon Collection #2 The young dragon riders begin their warrior training as they continue the Dragon Rite while a dark presence looms ever closer. A complication arises with one of the hatchlings and his rider and the events threaten to bar them from the Dragon Rite before they have a chance to start.