ESTRANGE REALITY (EN)
A Series by C VA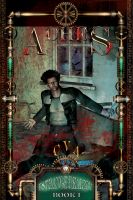 Aches (Estrange Reality, #1) (English Edition)
Fast and noiseless as a feline the man sprung his arms around her transforming his body in a shield. Alma has no time to react. Frozen, in spite of herself, fascinated by the captivating approach of man, she tries to resist the temptation to flee. Estrange, in turn, is overwhelmed by a strange sensation: a wave of uncontrollable desire, mixed with intense thirst and previously unknown...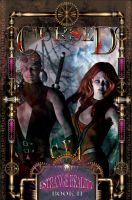 Cursed (Estrange Reality, #2) (English Edition)
When Alma Del Aqua embarks on a campaign to rescuer her lover's soul, she doesn't know that her genetic ability makes her the only one with the ability to discover a treasure that will change her dystopian future by restoring her lover. But it all becomes horrifyingly real when she finds the treasure chest that contains Eulil's body, one of the Originals, the vampires that ...