Street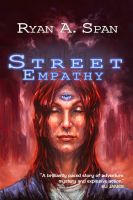 Street: Empathy
In the future, telepathy is no longer a fantasy; it's a job. Gina is a woman with no future trying to make her way on the Street of Eyes, where people go to hire the desperate and the suicidal for their unique services. She is one of the new underclass, who use "Spice"- a powerful drug that gives them the ability to read minds. The drug has only one downside- it drives the user insane.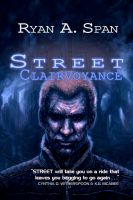 Street: Clairvoyance
Stranded in a hostile country, separated from her friends, and haunted by terrible visions, telepath Gina Hart is in a bad position. Worse, she might be the only one capable of stopping an all-out war between the people who want her for their own purposes. Now it's just a question of how much more she can take. The acclaimed STREET trilogy continues in this thrilling second installment.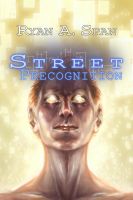 Street- Precognition
Despite shaking the Federation off their trail, Gina Hart and her allies get no time to rest. To understand what's going on in the present, they are forced to delve deeper into a dark past, uncovering knowledge which has been hidden since the birth of the Federation. Knowledge which may help prevent a nanorobotic doomsday weapon which threatens to destroy the world and the future as they know it.