I am I: The In-Dweller of Your Heart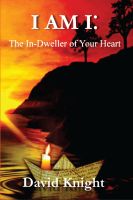 I AM I: The In-Dweller of Your Heart
I am I: The In-Dweller of your Heart is a stepping stone for all who embark upon their own quest for 'Spiritual' education and guidance. Even if you are comfortable with your own faith and religion, it can help you to explore new interpretations and issues on a personal or global scale. The author has received and transcribed these passages of text in a process known as 'Inner Dictation'.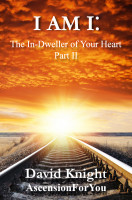 I am I: The In-Dweller of Your Heart (Part 2)
You and I are 'one' … just like a wave, which cannot be separated or ever divided from the ocean called Love. Of this, there can be no doubt, but should you require additional proof, where can you find the answers that you seek? Please understand that these further lessons of spiritual guidance and education aim to keep your journey of your soul right on track.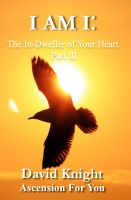 I am I:The In-Dweller of Your Heart (Part 3)
The third installment of the I am I:In-Dweller of your Heart series, written with, from and through 'Spirit', will uplift, inspire and guide your heart and soul towards self-realization, bliss and peace. Each 'lesson' aims to help you, not only to find your own truth 'within', but also enrich your life with joy and love, to finally remember who you are, why you're here, and where you are going to.