The Dark Betrayal Trilogy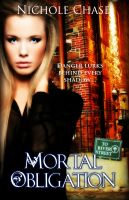 Mortal Obligation
Ree will face the darkest form of betrayal before the year is out. Set in Savanah, Ga, Mortal Obligation is the first book of the Dark Betrayal Trilogy.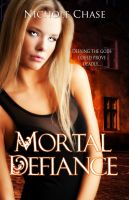 Mortal Defiance
One short week turned Ree McKenna's life upside down. Not only does she have the weight of the world on her shoulders, but she still has to juggle homework, a job, and a curfew. While Ree tries to find her footing amidst the chaos, the Dark Ones and their champion are busy hunting down any humans that have a touch of the gods running through their veins.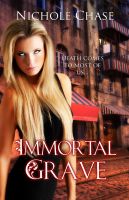 Immortal Grave
While darklings ransack the city, Ree and her friends will learn the true extent of the gods manipulations. Unsure of who is really on their side, Ree must step accept her destiny and assume the role of leader. The stakes are higher than they've ever been. Death will reach for them from every twist and tur. People will die, love will be tested, and the fate of the world will be decided.