The Guardian Chronicles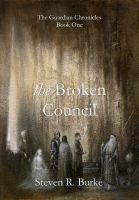 The Broken Council (The Guardian Chronicles, #1)
The land of Tuwa knew centuries of peace and prosperity under the influence of the immortal race of the Elves from the Black Forest. Now that peace is threatened by dissension and unrest. War threatens and lines are drawn. Which side is right and which side is wrong? The lands of middle Tuwa are about to be thrown into all out war.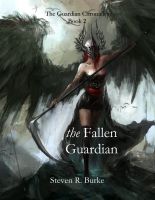 The Fallen Guardian (The Guardian Chronicles, #2)
Kana's plans begin to unfold as battles rage and war threatens all the free peoples of Tuwa. The Dwarves find themselves surrounded by mortal enemies with no way to receive help outside their mountain kingdoms. The fallen Guardian's minions grow in numbers and prepare to unleash their wrath on everyone in their path. The fair elder guardian has fallen and she is now bent on domination.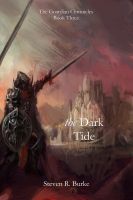 The Dark Tide (The Guardian Chronicles, #3)
Kana's battle for middle Tuwa rages with little success. Her minions are faced with losses and dwindling morale. The free people unifying against the fallen guardian has proven to be successful. Even with the tide of war turning in their favor, danger lurks in the mountains in the west. The Orb of Nitesh is being actively sought. Whoever possesses the power of the orb will win this conflict.