Shock Me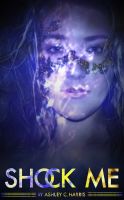 Shock Me
Donna Young is a shy, quiet nobody from the wrong side of town. The only exciting thing in life is her secret friendship with Ryan, her childhood crush.But after the accident—one that should have killed her—she discovers she has impossible powers! Why now, at sixteen, can she transform into something shocking and inhuman? Unveiling this mystery might lead to conclusions about Ryan that are deadly.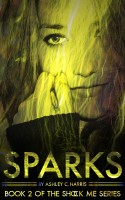 Sparks
Donna Young might still be considered a high school nobody, and an invisible facet to her town, but that doesn't change the fact that her life is in danger, thanks to her shocking powers. Living secretly amongst the enemy isn't easy, especially when she used to love the most special of them all: Ryan Applegate.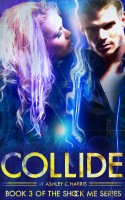 Collide
The rules are about to change … Something has come to Donna's town, lurking outside her school, and watching all of her friends. A person who can steal Donna, and the other students, 'shocking gifts', and use them for himself.