Tech Tales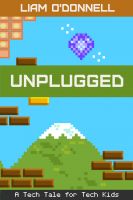 Unplugged: Tech Tales # 1
Declan has a plan to survive this year's family camping trip: a brand new hand-held gaming console. When it's stolen, his plan sinks faster than a leaky canoe. To get his gadget back and stay plugged in, he must track down the mysterious beast known as the Howler. How hard can it be for an epic gamer like Declan?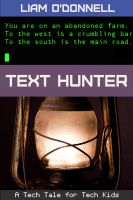 Text Hunter: Tech Tales # 2
Aaron is not impressed with Treasure Hunter, his new video game. The thing has no graphics and it involves reading! Mom calls it a Text Adventure and says they were all the rage a million years ago. When Aaron's recently deceased grandfather starts communicating to him through Treasure Hunter, the game sends Aaron on a real life quest to save his family.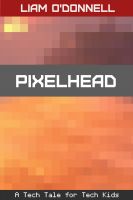 Pixelhead: Tech Tales #3
"I knew I was in trouble when I deleted my breakfast." When Nathan wakes up with the head of a video game villain on his shoulders, he knows he's in for a world of trouble. The question is, which world?