Adventures in Consciousness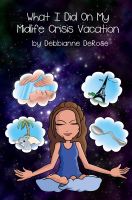 What I Did On My Midlife Crisis Vacation
Are you "woo-woo" curious? Feeling restless about the big picture in life? In this humorous, sassy and oh-so-honest memoir, the author brings you along through a string of compelling adventures, ideologies and introspective moments in hot pursuit of magic, miracles, healing, love, and a deeper grasp of the metaphysical nature of reality. Colorful characters, charlatans and revelations abound.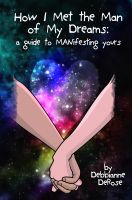 How I Met the Man of My Dreams: a Guide to MANifesting Yours
The Man of Your Dreams is definitely out there. But you don't have to believe that in order to consciously MANifest him! Get ready for a whole new understanding of the Law of Attraction. Prepare to laugh, to take an honest look within, and--best of all--to be taken off the market!