Gaslight Survivor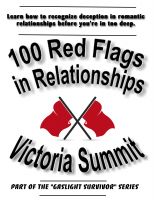 100 Red Flags in Relationships
Spot lying cheating scumbags and kick them to the curb before it's too late. Don't be lured in by the "nice guys" or the "sexy guy" or the "dream girl" or even "love at first sight." Keep your head, heart and bank account safe from cheaters with some of these collected insights. A part of the "Gaslight Survivor" series.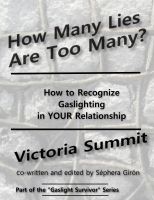 How Many Lies Are Too Many?
Did he just lie to you again? Are you having an affair with a married man or woman? Do you suspect that your lover isn't being honest or faithful to you? Why do you put up with the lies? How many lies are too many before you should move on? Victoria Summit shares her experience with helping broken hearted men and women to help you spot the wolves in sheep's clothing.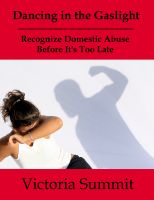 Dancing in the Gaslight
Gaslighting is a form of mental abuse that some types of people (narcissists, psychopaths, sociopaths) use to manipulate others. The victim of gaslighting may feel like he or she is slowly going crazy with paranoia and forgetfulness. If something doesn't feel right in your life, you may be a victim of gaslighting.