The Garden of Allah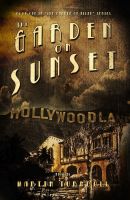 The Garden on Sunset
In Hollywood, 1927, three naïve hopefuls band together to tread water against a tidal wave of threadbare casting couches, nervous bootleggers, human billboards, round-the-world zeppelins, sinking gambling boats, waiters in blackface, William Randolph Hearst, the Long Beach earthquake, starlets, harlots, Harlows and Garbos. But how will they get their feet inside Hollywood's golden door?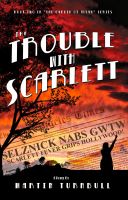 The Trouble with Scarlett
Book 2 in the Garden of Allah novels finds Marcus, Kathryn, and Gwendolyn caught up in a Hollywood obsessed with finding the screen's Scarlett O'Hara. Kathryn scoops the news which makes Louella Parsons hopping mad, Gwendolyn wants the role but faces stiff competition, while Marcus creates a fiasco at the Hearst Castle and needs an out. Who knew casting Scarlett O'Hara could cause so much trouble?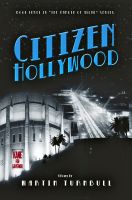 Citizen Hollywood
Hollywood, 1939: When Tinseltown begins to woo wunderkind Orson Welles, he stashes himself at the Chateau Marmont until he's ready to make his splashy entrance. But when William Randolph Hearst realizes "Citizen Kane" is based on him, he won't be happy—and when Hearst isn't happy, nobody's safe. Marcus Adler, Kathryn Massey, and Gwendolyn Bricky need to go for broke, and the clock is ticking.