Elf Milk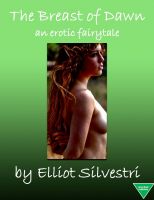 The Breast of Dawn: Elf Milk Part One
Dawn is an elf with a problem. Not only is she a virgin, but she has been forced into a life of slavery and forced lactation. There is little she can do about her miserable existence until she is abruptly stolen from her current owner—a kind but ugly troll—and taken on an adventure toward freedom she doesn't know if she wants. Worse, her liberators see her milk as the route to their fortune.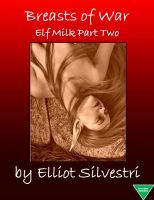 The Breast of Day: Elf Milk Part Two
After surviving her harrowing slavery with humans who desired nothing more than to keep her a virgin and a source of rich, magical elf milk, Dawn has happily settled into a life in Elfhaven with her lover Zarya, a spy and assassin for the new elf settlement. That is not enough for Dawn and she chafes under the hard rule of the settlement and sneaks off with Zarya to the war with the kobolds.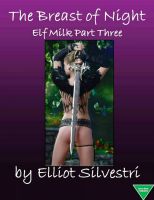 The Breast of Night: Elf Milk Part Three
Former slave Dawn has set up the New Realm for elves eager to worship at the fountain of milk that flows from her breasts. Although she is now queen of her own country Dawn is not contented and sets into motion a plan that will make sure the New Realm will exist forever even if that means great risk to herself, the realm's supply of magical milk, and the life of her lover Zarya.