Celebrity Biographies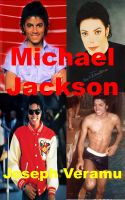 Michael Jackson 2013 (Illustrated)
Written though the eyes of MJ, the work provides a narrative about his life beyond the bizarre news stories that were a staple of tabloids during and after his death. This compact book adopts a balanced approach in recounting his life and works. Although he had faced many challenges, these negative experiences did not prevent him from reaching the stratospheric heights of global fame and fortune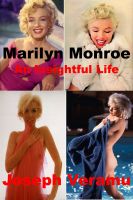 Marilyn Monroe: An Insightful Life
Fifty years after she died, Marilyn Monroe continues to intrigue modern day film audiences. This compact book adopts a balanced approach in recounting her life. Although she had gone through so many traumatic experiences in her childhood, she was resilient and did not allow these negative experiences to prevent her from reaching the stratospheric heights of Hollywood fame and fortune.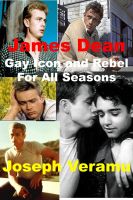 James Dean: Gay Icon and Rebel For All Seasons
Joseph Veramu provides this insightful perspective on James Dean, a movie star of the 1950's whose untimely death made him a global icon of youth rebelliousness and angst. In this compact work, he looks at Dean's gay sexuality and the manner in which this dimension influenced his personal life and acting career.