Earls of Mercia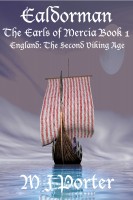 Ealdorman (The Earls of Mercia Series)
England: The Second Viking Age Five ealdormen bestride King Aethelred II's Witan offering wise counsel whilst serving their King as his representative in the old Saxon Kingdoms, united now for nearly fifty years. Leofwine, newly created ealdorman of the Hwicce is chosen to represent his King on a vitally important diplomatic mission, but when tragedy befalls him he must fight for his survival.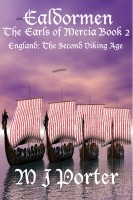 Ealdormen (Earls of Mercia Book 2)
Leofwine, Ealdorman of the Hwicce, has proved himself in battle and won the support of his King, Aethelred II, but the spectre of Swein of Denmark, the man who partially blinded him five years before, has suddenly become a harrowing reality.