An Unfortunate Fairy Tale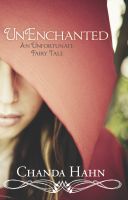 UnEnchanted
Mina Grime is unlucky, unpopular and uncoordinated, but it all changes when she learns she is descended from the Brothers Grimm and has inherited all of their fairytale unfinished business. To break the storybook curse on her family, Mina must relive all of the fairy tales..until the very Grimm end.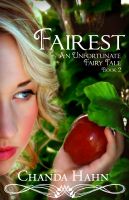 Fairest (Unfortunate Fairy Tale Book 2)
In the sequel to UnEnchanted, Mina Grime discovers that all is not fair when it comes to the Fae and their tales, especially when they don't all play by the rules. Barely surviving the Story's first fairy tale quest, Mina still has hundreds to go before she can end the curse on her family. But a new player arises to challenge Mina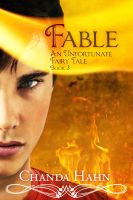 Fable: An Unfortunate Fairy Tale Book 3
All that glitters is not gold. When something precious is stolen from sixteen-year-old Mina Grime, she will do anything in her power to get it back, even if it means traveling to the dangerous Fae plane and battling one of the strongest fairy-tale villains yet.