Environmental Chaos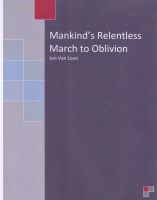 Environmental Issues: Mankind's Relentless March to Oblivion
Environmental issues are a pressing concern for governments globally. World overpopulation, causing subset problems such as, water scarcity, climate change, and resource depletion, is at the top of the environmental issues list. Environmental policies supporting global initiatives need to be enacted immediately, in order for our environment to continue sustaining future generations.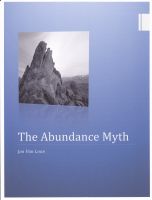 The Abundance Myth: Our Environment In Crisis
There is a dangerous and erroneous belief circulating that the current exponential output in environmental research will contain answers that will save our planet. Yet every minute we destroy 51 acres of rain-forest, we consume 35,000 barrels of oil and we release 12,000 tons of carbon dioxide into our environment: An environmental scientist considers the future sustainability of our biosphere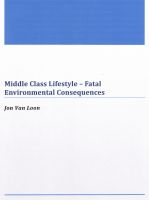 Middle Class Lifestyle – Fatal Environmental Consequences
This book is conceived to demonstrate just how deeply embedded the rapidly growing problems destabilizing our environment are ingrained in what constitute daily life particularly related to the upper and middle class. These range from personal life styles through the various societal, political, business and other infrastructure that ticks and tocks relentlessly during a typical day worldwide.