The Seventh World Trilogy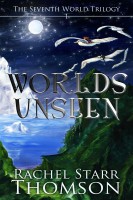 Worlds Unseen
The Council for Exploration Into Worlds Unseen believed there was more to reality than the Empire had taught them—but when they came a little too close to the truth, tragedy ended their work, leaving the terrifying and beautiful world behind their own still hidden. As he lays dying forty years later, one of the last Council members entrusts an ancient relic to an orphaned young woman.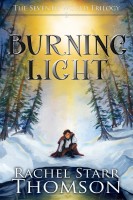 Burning Light
After five hundred years of oppression, the Seventh World is beginning to wake to the realities of the unseen world behind the Veil. The rise of the Gifted heralds the return of the King of ancient days—but evil is also waking. Aware that their control is beginning to slip, the Order of the Spider sets out to convert the Gifted or destroy them.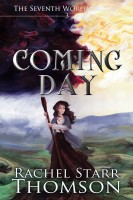 Coming Day
After rescuing the Gypsies from destruction, the warrior farmers of Pravik have returned home. But peace proves as dangerous as war—confined to the city and surrounded on all sides by enemies, they risk starving to death. When emissaries arrive inviting the Ploughman to form an alliance with the Empire, he has no choice but to respond.