Zoe Carter Mystery
Blood on the Snow (A Zoe Carter mystery)
As the glass front of her helicopter explodes and her leg is torn to pieces, Zoe Carter is tumbled into a nightmare in which her life is threatened by an unknown foe. Rescued from certain death in the frozen wastes of Antarctica, Zoe pursues her enemy across three continents, seeking to uncover the deadly secret that is taking the lives of the people around her.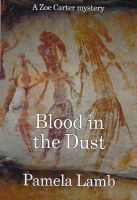 Blood in the Dust (A Zoe Carter mystery)
Zoe Carter stares in horror at the pool of blood lying in the dust at her feet. Where is Martin? And where is his boss, the archaeologist Dr Dirk Smithers? Somewhere in the vast, ancient landscape of the remote Kimberleys a killer lurks who will stop at nothing to get what he wants. In her desperation to track him down, Zoe finds herself drawn into a situation that threatens her life.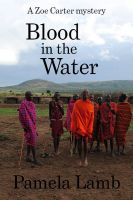 Blood in the Water (A Zoe Carter mystery)
Investigating a polluted lake seemed easy enough when Zoe first heard about it in Australia but Kenya is a dangerous place and not just because of the unsafe drinking water and malaria-carrying mosquitoes. There are secrets here worth killing for. And people who will lie to get what they want.