Twinborn Trilogy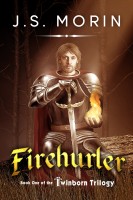 Firehurler
A story of a scribe and a knight, from different worlds. While each of them lies asleep, he dreams of another world through the other's eyes. The discovery of another with the power to see between worlds leads to a contest of wits between adversaries sharing magic with a world that doesn't believe in it and technology with a world that has never seen its like. War will decide the victor.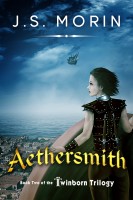 Aethersmith
As Kyrus Hinterdale and Brannis Solaran work to understand the intricacies of their Twinborn connection, they must also analyze and unravel the game Jinzan and Denrick played to get a step ahead of them.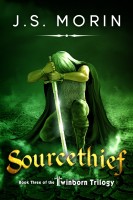 Sourcethief
War ravages Veydrus. Driven back by the magical might of the Kadrin Empire, the Megrenn Alliance is in a shambles. Desperate to find a way to counter the unstoppable power of an army led by a demon warlock, Jinzan Fehr seeks an ancient source of power. Thus begins the Fourth Necromancer War ...