Uncanny Tales of Crush and Pound Annual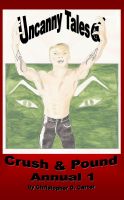 Uncanny Tales of Crush and Pound Annual 1
Join Crush and Pound as they travel to Franklinville, NC, in a danger-filled and exciting adventure to rescue a band of missing Eagle Scouts! There is more to the legend of Faith Rock than our heroes could ever have bargained for!!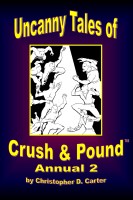 Uncanny Tales of Crush and Pound Annual 2
Crush and Pound take their thrilling adventures to York, Pennsylvania, in search of a lost member of the DAM. Join with America's covert team of field agents as they make the bizarre journey to face a deadly foe that has been waiting for them beneath the earth!!!!