French Sketches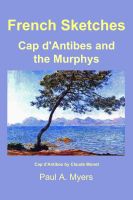 French Sketches: Cap d'Antibes and the Murphys
Gerald and Sara Murphy, a wealthy young American couple, arrived in Paris in 1921 and walked into the Modernist cultural revolution sweeping through France. They were charter members of the Lost Generation chronicled so poignantly by Ernest Hemingway in "The Sun Also Rises." In 1925 the couple moved into their beautiful home, the Villa America, on Cap d'Antibes where they famously entertained.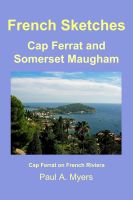 French Sketches: Cap Ferrat and Somerset Maugham
In 1928, world famous author Somerset Maugham moved into a sumptuous villa on twelve gardened acres on Cap Ferrat on the French Riviera. Maugham's marriage to his wife Syrie was behind him; his secretary and companion Gregory Haxton was with him. And so Maugham lived at his beloved Villa Mauresque until his death in 1965. This essay highlights an adventurous life lived amongst great splendor.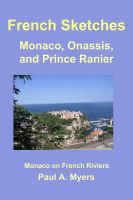 French Sketches: Monaco, Onassis, and Prince Rainier
In 1950, Prince Rainier became ruler of Monaco while shortly afterwards tanker baron Aristotle Onassis sailed in as the city-state's largest investor. The two men had different visions for Monaco's future: should it be a haven for the ultra-rich or a tax haven for a rising class of international millionaires? Ultimately, Prince Rainier prevailed; Onassis sailed away to marry Jackie Kennedy.