Terran Chronicles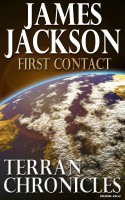 First Contact (Terran Chronicles)
The adventure you're about to embark upon is one of discovery and hope, as humanity comes to terms with its 'First Contact'. As the 'Terran Chronicles' saga unfolds it will challenge the way we look at alien races, eliminating some old clichés. When a fleet of spaceships arrives in orbit, it raises a number of compelling questions. What brings them here? Are they friendly? What will happen to us?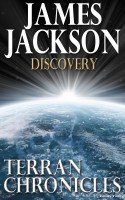 Discovery (Terran Chronicles)
In this second installment of the Terran Chronicles series, the 'Terran' is preparing for her maiden voyage. Humanity's next frontier, the exploration of space, is tantalizingly close. The daring crew rapidly find themselves overwhelmed and ill prepared for the dangers that lie ahead. Discovery introduces some new characters, while at the same time bids farewell to others as the adventure unfolds.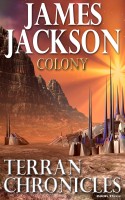 Colony (Terran Chronicles)
Humanity's first spacecraft, the Terran, returns home. The crew is stunned to discover that while their trek lasted for less than a year, three years has passed on Earth. Gamin technologies have begun making their way into everyday life for many countries. The crew of the Terran faces new challenges when they escort the coalition's newest spacecraft, the colony ship Liberty, to New Earth.