A Queen's Heart Trilogy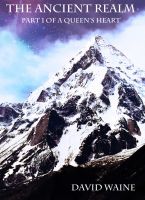 The Ancient Realm
Five years have passed since Avalind and Mussa faced the Hag. Both have suffered the consequences of that encounter, for they share horrifying dreams. Now they dream of a fabulous city, in a blessed realm, torn apart in blood and fire by a merciless invader. Avalind knows that those brutal forces will soon be unleashed on her own people. Part One of the sequel to 'A King's Head'.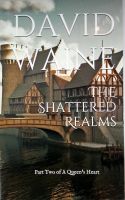 The Shattered Realms
Beginning where 'The Ancient Realm' left off, Krimmin has fallen to the invading forces of Morgonnun and Mussa is stranded there. Meanwhile Avalind is aware that those same forces will soon be unleashed against the Kingdom and the Black Death has broken out in Graan... 'The Shattered Realms' is the second part of the trilogy, 'A Queen's Heart'.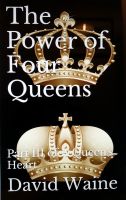 The Power of Four Queens
Three of the four free realms have fallen to the dread march of the Lord of Morgonnun and his invincible army. Only the Kingdom, led by Avalind, stands to resist him, and her forces are hopelessly outmatched. Yet a faint hope still lingers.