The Nick Kismet Adventures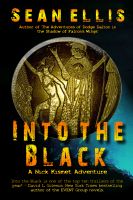 Into the Black (A Nick Kismet Adventure)
Nick Kismet will go anywhere, do anything, to protect the treasures of the ancient world. But to stop a mysterious organization from turning the fabled Golden Fleece into a weapon of unimaginable terror, he'll have to go further than he's ever gone before. He must venture...INTO THE BLACK. The follow up to Nick Kismet adventure thrillers...THE SHROUD OF HEAVEN and THE DEVIL YOU KNOW.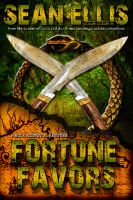 Fortune Favors (A Nick Kismet Adventure)
The greatest treasures from the ancient world have been brought together in one place—a magnificent floating exhibition aboard a luxury cruise liner—and the wealthy, powerful and famous have come to bask in the glow of ancient riches. Unfortunately, someone is about to crash the party in a big way. And Nick Kismet is smack dab in the middle of it. Thankfully, fortune favors the bold!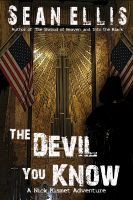 The Devil You Know (A Nick Kismet Adventure)
Nick Kismet, the unstoppable hero of The Shroud of Heaven returns in a novella-length thriller. Kismet's hunt for the shadowy Prometheus group turns a corner when he receives an invitation to meet a mysterious informant. But instead of answers, he finds a beautiful reporter, hunted by vicious kidnappers and a fallen priest wielding the unholy power of the Judas Rope. Includes Bonus material!