Trials of Keith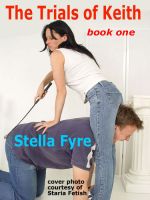 The Trials of Keith book one
Keith, has had a brief, drunken encounter with a secretary at the office. His wife is determined to punish him, and gives him an ultimatum: submit to four weeks of severe punishment by a professional Mistress while Lea assists the Mistress with his punishment, or their marriage is over. Keith accepts, but Lea seems to be turning increasingly sadistic. Does she have an ulterior motive?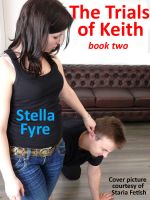 The Trials of Keith book two
Keith's punishment continues at the House of Correction. Far from using the time at the House for Keith to make amends for his alleged infidelity, his wife Lea seems intent on making him suffer and to destroy their marriage. Mistress Katrina does her best to put the situation right, but Lea finds she can use the contract they all signed to increase Keith's suffering.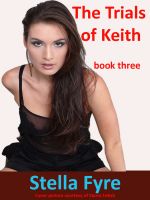 The Trials of Keith, book three
Now that the truth about Lea is coming out and she is being punished for it, Keith is determined, with the approval of Mistress Katrina to ensure Stephan, Lea's lover, is also punished. Keith, is still Mistress Katrina's slave, but she approves of his plan for Stephan's trial and punishment at the house. As usual, there is a twist to the story, and Keith is right in the middle of it.