Safe Havens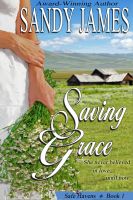 Saving Grace (Safe Havens 1)
Upon learning that her orphaned brother is living on Adam Morgan's ranch, rape victim Grace Riley vows to find him. When she arrives in Montana, sick and exhausted, the attraction between her and the lonely widower is intense. However, they must first forgive and forget before they can love again.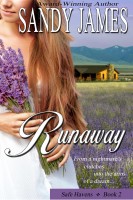 Runaway (Safe Havens 2)
When a wealthy young woman foils her uncle and fiancé's plot to murder an innocent cowboy, she must deny her new love to protect him. The cowboy's love is strong, but before they can embark on a life together in the Montana territory, they must bring their foes to justice.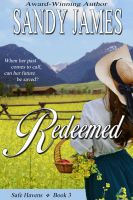 Redeemed (Safe Havens 3)
Sold into prostitution, Sara Fuller robs a client and flees to her brother in White Pines, Montana. Anxiously awaiting his mail order bride, rancher Caleb Young is delighted when a beautiful woman steps off the stagecoach. When Caleb's real bride arrives, their troubles begin, only to be compounded by the appearance of the man Sara robbed. Now the two lovers must face the truth.