The Ellie Bourke Stories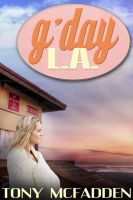 G'Day L.A.
Can Ellie convince the police that her best friend's death wasn't suicide? Or accidental? Can she stay alive herself, now that the killer knows what Ellie knows? And can she find a career in a city that cares more for what's on the outside than on the inside? Ellie Bourke came to LA a year ago to further her acting career. She had no idea she'd have to solve a murder to find that success.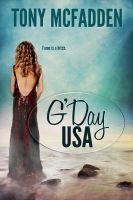 G'Day USA
Australian actress Ellie Bourke's latest movie promises to be a blockbuster and the Hollywood A-list are clamoring for her services. Then an old enemy is found dead, evidence strongly implicates her in his death and she's on the run from the killer who tells her she's next. Ellie's life is turned upside down and she needs to depend on the odds and ends of Venice Beach to evade the killer.