Cemetery Ghosts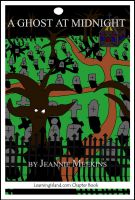 A Ghost at Midnight: A Scary Ghost Story
"Are you ready for our trip tonight?" Simon's mom asked. "Mom, it's a cemetery." "I know. Isn't it exciting?" Mom's face lit up. "Lots of famous people are there." "But only dead people live in a cemetery," said Simon. "Now, Simon. You know there's no such thing as ghosts," said Mom. "Just think how much fun it will be." Find out what happens to Simon in this creepy cemetery tale.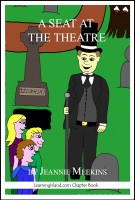 A Seat at the Theatre: Midnight Ghosts Book #2
Simon sat at his desk in his room, doing homework. A tapping on the window distracted him. He looked up and saw Lisa and Jack. Simon went to the window and opened it. "What are you doing here?" he asked. Lisa ignored his question. "Do you want to come with us? We're going to the cemetery." Are there such things as ghosts? And what will Simon find in the cemetery at night?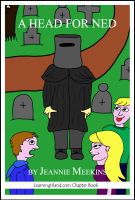 A Head For Ned: Midnight Ghosts Book #3
Simon was looking out his bedroom window. A full moon was just clearing the horizon. Huge and glowing in the night sky, it lit up the ground. It cast long, dark shadows of houses, trees and lamp posts into the night. Simon smiled. Another cemetery tour would be on. He wanted to go back and see Lisa and Jack. Strange that he only ever saw them on such nights. And in the cemetery!