The Chronicles of Terah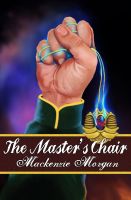 The Master's Chair (The Chronicles of Terah #1)
One morning Kevin is a 23-year-old accountant living in Omaha, and the next he is in the middle of a field surrounded by strangers. By the end of the day he finds out that not only is he not from Earth, he's not even Kevin. He's Myron, son of Badec, and next in line to be the Master Sorcerer. Unfortunately, he knows absolutely nothing about being a sorcerer and he only has one year to learn.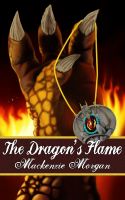 The Dragon's Flame (The Chronicles of Terah #2)
In the three weeks Kevin's been in Milhaven, he's buried his father and assumed the duties of Seated Sorcerer of Camden and Master Sorcerer of Terah. He didn't choose these roles, he inherited them, along with all the headaches that came with them. He isn't comfortable with his new responsibilities, but so far he's managed to avert disaster. He just isn't sure how long that will last.