Double V Mysteries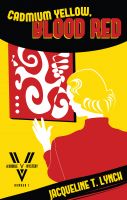 Cadmium Yellow, Blood Red
A "cozy" post-World War II mystery about a museum heist, a missing child, a murder, and the partnership of a recent ex-con and an even more recent widow in world where Modern Art meets old-fashioned murder.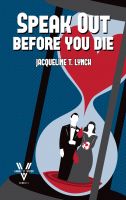 Speak Out Before You Die
"Speak Out Before You Die", the second in the "Double V Mysteries" series reunites wealthy Juliet Van Allen and ex-con Elmer Vartanian on New Year's Eve, 1949. A snowbound mansion. The planned wedding of Juliet's widowed father to an elegant younger woman just after the clock strikes midnight. A threatening note.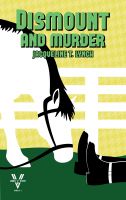 Dismount and Murder
Number Three in the Double V Mysteries series: Dismount and Murder – Juliet Van Allen and Elmer Vartanian, casual partners in the business of murder—ferreting out murderers, that is—take us to fire-ravaged Bar Harbor, Maine, and the cool, green hills of Litchfield, Connecticut, in the summer of 1950. Elmer is called in by the heir of a wealthy estate to investigate his father's suspicious death.