Mythologicals Saga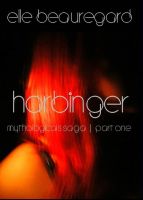 Harbinger (Mythologicals Saga | One)
A band of friends hide in the darkness below the streets of Seattle, Washington, living outside the laws that govern and record every aspect of modern life. After the death of their parents, and without implanted microchips to identify them, they are fugitives, and Matra finds herself their new leader.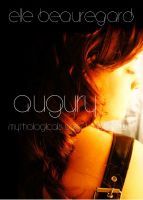 Augury (Mythologicals Saga | Two)
Luceam remembers everything: The darkness, the fear; her mother's face, her father's voice. The man who killed them both. And just like her mother before her, she lives in hiding. Only instead of hiding in the dark, Luceam lives hidden in a silent mansion. No longer willing to live under her caretaker's heavy hand, Luceam disavows his strict rules to take control of the one and only thing she can.